Avoid any bleach products with added fragrance, dyes or cleaning properties. You need regular, unscented bleach for disinfection. Filter the water to be disinfected using whatever you have to hand – coffee filters are great, but you can use clean cloths, towels, two clean socks stuffed inside each other or cotton fabric plugged into the neck of a funnel. Whatever you've got, basically.
You need to be sure that you're adding the right amount of bleach for the quantity of water being treated. Regular household bleach should contain a concentration of around 5.00-8.25 percent sodium hypochlorite. That's what we're working with here, so check the label to make sure that your bleach doesn't differ wildly from that strength.
You'll need:
Regular, unscented bleach at room temperature
Clean medicine dropper
Method:
1. Filter your water (especially if it's cloudy) using the most efficient method available to remove particles and sediment.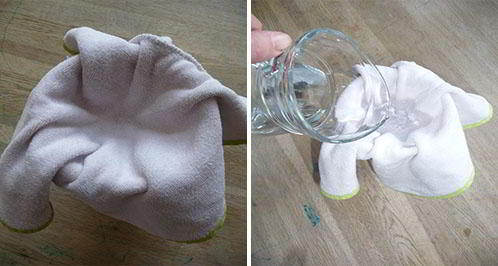 2. Assuming your bleach is regular household strength of 5 – 8.25 percent sodium hypochlorite, add 2 drops of bleach for every liter/quart of water (or 8 drops per gallon). The easiest way to do this is to pour a little bleach into the cap and draw up a small amount in the dropper.

3. If your water remains cloudy after filtering or has a colored tinge, increase the dose of bleach to 4 drops per liter.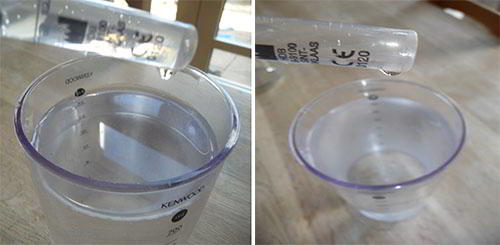 4. Stir the water well and leave it to stand for 30 minutes before pouring into a clean container and capping. If your container has a screw top, then take a moment to wipe or splash the threads with the purified water. This reduces the risk of any dirty liquid or particles hidden in the threads contaminating the disinfected water.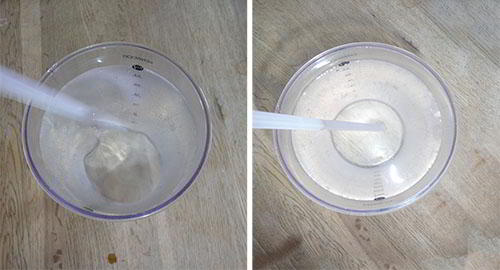 Shelf Life
Water treated in this way has a shelf life of 6 months when stored in a cool, dark and dry place.
An excellent skill to get to grips with for any situation where regular water services are interrupted or unavailable, this simple method of making water safe to drink is even sanctioned by th
e EPA.
The simple yet potentially essential sequence of filter-bleach-stand-bottle is an absolute keeper for any prepper!